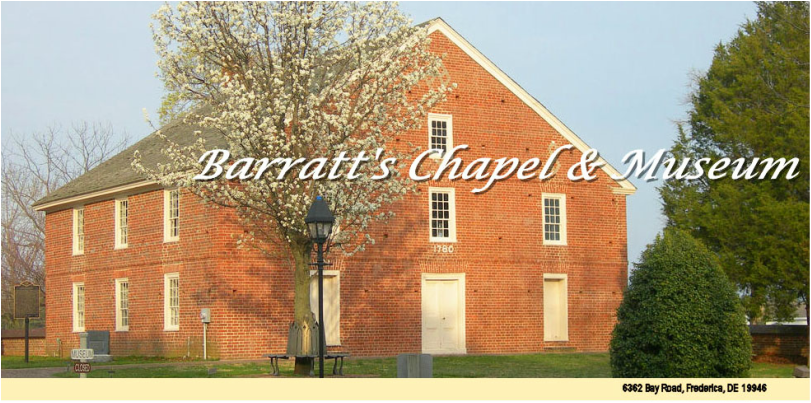 No Summer Services for 2017

Anyone driving along Delaware Route 1 between the Dover Air Base and Milford will immediately notice that the highway is undergoing major construction. When it is completed, the project will make the highway better able to handle its heavy volume of traffic safely and smoothly. In the meantime, as with most construction projects, there are issues for travelers on Route 1, including visitors to Barratt's.

The crossover which used to allow southbound travelers on Route 1 or eastbound travelers on Barratt's Chapel Road to have a direct entrance to Barratt's is now permanently closed. From now on Barratt's can only be entered from the northbound lane of Route 1. Travelers from the north or from Barratt's Chapel Road will have to take the North Frederica Exit and come back north on Route 1.

The present construction activities have further complicated entrance to Barratt's by temporarily blocking the northern driveway. The southern driveway is open, although some drivers may have difficulty seeing it because of the location of construction barriers. The cemetery drives remain open, making it possible to take one of these and come around behind the Museum.

The Chapel and Museum will remain open during the highway construction. Visitors are welcome to come during our regular hours on Wednesdays and Saturdays, or at other times if they make an appointment with the curator. We also continue to host a few special services in the Chapel such as funerals and weddings.

With the highway construction expected to continue through the summer, however, the Commission on Archives and History has decided to limit regularly scheduled events. In particular there will be no Thursday evening worship services this summer. We know that this will disappoint some of our regular supporters, but there are just too many safety concerns in having numbers of people entering and leaving Barratt's especially after dark.